LIFTPLAQ® 「蓋易起」渠蓋器 採用人體工程學家和安全工程師設計
人體工程學:直背彎曲腿
聯業健康組織認可 (CARSAT,IINRS)
一機兩用:磁力及用鏈套件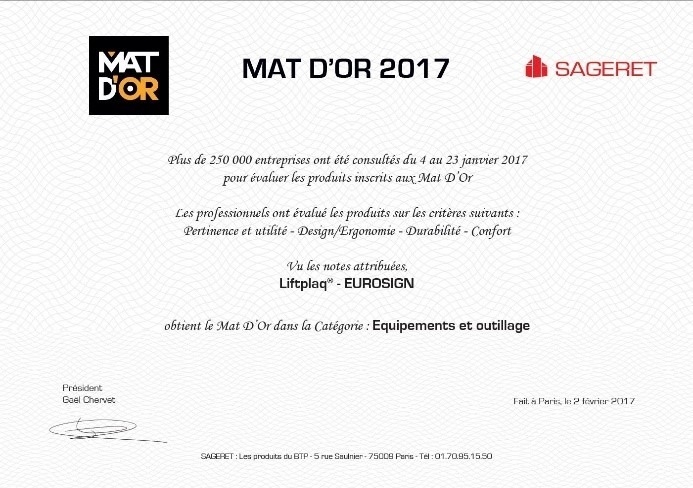 MAT D'OR 2017
The LIFTPLAQ® won the 2017 gold trophy for equipment.
Each year, the MAT D'OR recognises the best equipment and tools for professionals in the construction industry.
The ranking  is based on a broad survey of 250,000 professionals, according to the following criteria :
Relevance and utility / Design and ergonomics / Durability and comfort
MAT D'OR 2017
LIFTPLAQ®贏得2017年設備金獎。
每年,MAT D'OR都會為建築行業的專業人士認可最好的設備和工具。
該排名基於對250,000名專業人員的廣泛調查,根據以下標準:
相關性和實用性/設計和人體工程學/耐用性和舒適性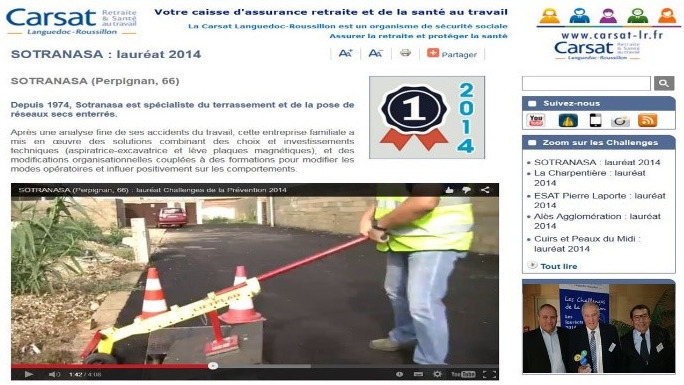 PREVENTION CHALLENGE PRIZE (04/12/2014)
Sotranasa Company, a specialist in excavation and installation of underground dry networks, was awarded the Prevention Challenge Prize 2014 by the CARSAT Languedoc Roussillon, thursday, December 4, 2014.
This award is the result of the implementation of LIFTPLAQ®.
Sotranasa wants to make plate handling easiest for its technicians and to strive towards zero accidents.
預防挑戰獎(2014年12月4日)
該SOTRANASA公司專業從事土方工程和地下幹網絡的鋪設,由CARSAT朗格多克魯西永,週四,2014年12月4批,預防2014年的挑戰獎
這個獎項是執行的結果LIFTPLAQ®。
SOTRANASA希望技術人員更容易處理板材和緩沖劑,並且可以實現零事故。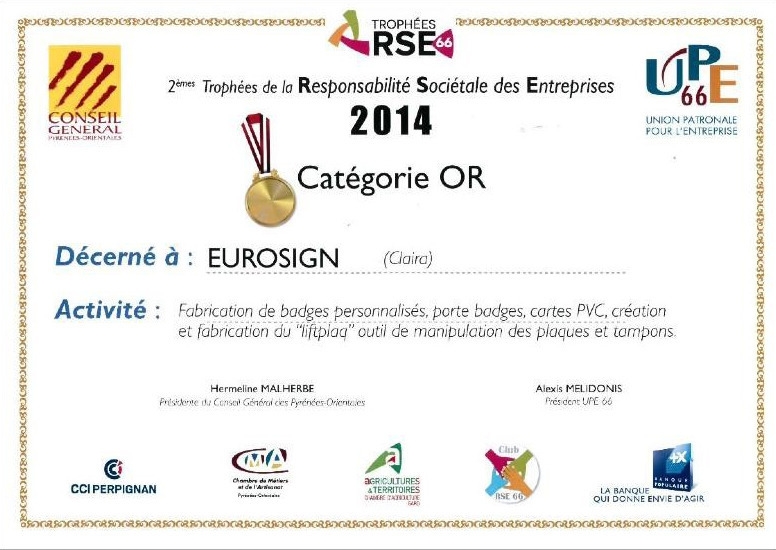 TROPHY CORPORATE SOCIAL RESPONSIBILITY 2014(14/10/2014)
An award recognising our company for promoting social and corporate responsibility, towards ou employees, customers and all stakeholders related to our business, as well as the protection of the environment.
2014年TROPHY企業社會責任(14/10/2014)
獎勵我們公司的獎杯,考慮到促進其社會和社會責任,相對於我們的員工,我們的客戶以及與我們的活動相關的所有參與者,以及保護環境。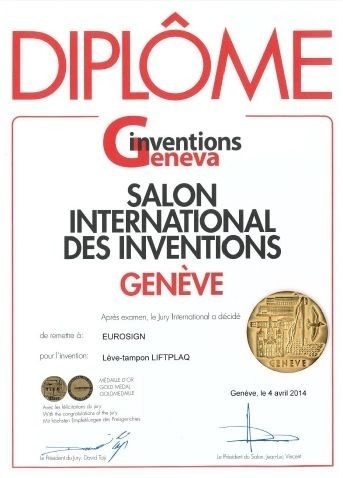 INVENTION FAIR GOLD METAL GENEVA (04/04/2014)
Award of the gold medal on April 4, 2014, for the invention of LIFTPLAQ® at the 42nd international invention exhibition of Geneva. This prize was awarded in the Industry catagory. At this fair, 790 exhibitors introduced more than 1000 inventions, representing a total of 45 countries.
金牌沙龍發明日內瓦
(04/04/2014)
2014年4月4日,在42°日內瓦國際發明展上發明LIFTPLAQ®緩衝升降機金獎。該獎項在行業類別中頒發。在本次展會上,共有790家參展商參展,共有1000多項發明,代表了所有45個國家。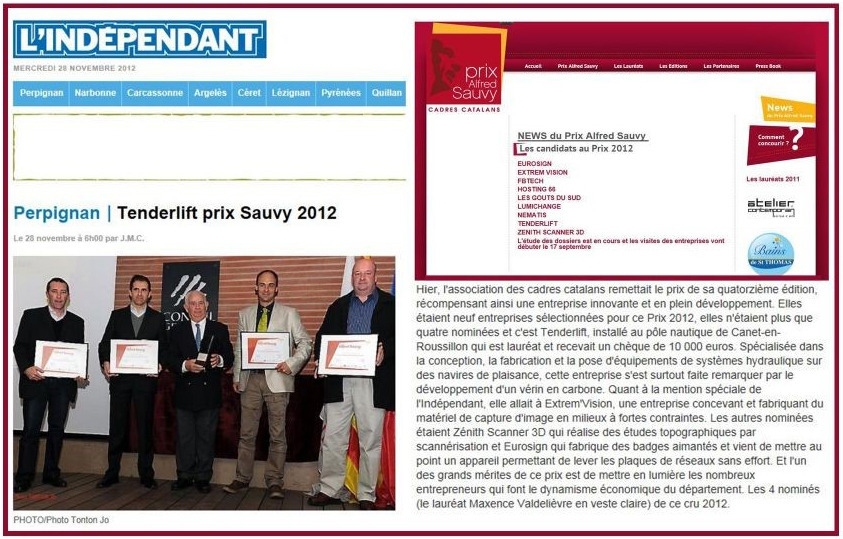 Nominated for the alfred sauvy prize (11/28/2012)
On Novembre 28, 2012, the Association of Catalan executives held its fourteenth awards ceremony recognising an innovative company in full development.
LIFTPLAQ® Company, the winner of that year, is very grateful to their representatives for this valuable distinction.
為ALFRED SAUVY PRIZE提名(11/28/2012)
2012年11月28日,加泰羅尼亞高管協會舉辦了第十四屆頒獎典禮,表彰一家全面發展的創新公司。
LIFTPLAQ®公司是當年的獲獎者,非常感謝他們的代表對這一寶貴的區別。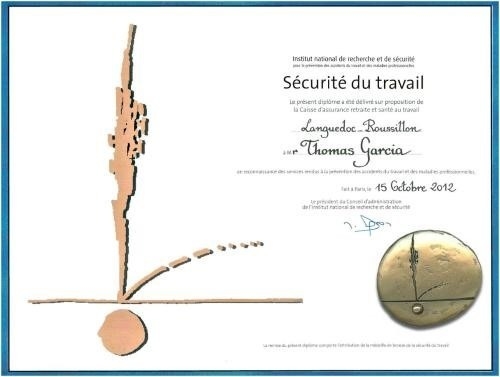 MEDAL 2012 INRS (10/15/2012)
IN SAFETY AT WORK
The National Institute for Research and Security for the prevention of occupational accidents and diseases awarded the bronze medal and certificate of OCCUPATIONAL SAFETY for the design of LIFTPLAQ®.
工作場所安全獎章2012年INRS(15/10/2012)
國家預防工作事故和職業病研究和安全研究所頒發了工作安全獎章和LIFTPLAQ®升降機設計文憑。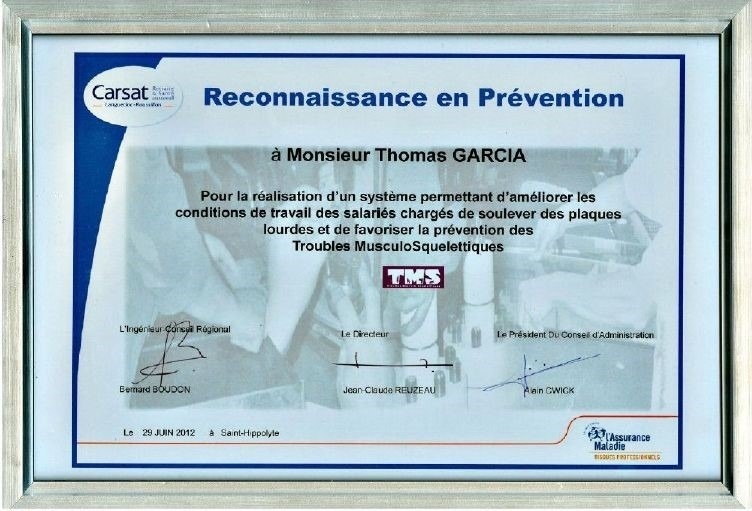 RECOGNITION IN PREVENTION (06/29/2012)
BY CARSAT PENSION FUND HEALTH AT WORK
Recognition in prevention issued by the CARSAT for the implementation of a system for improving the working conditions of employees responsible for lifting heavy plates and promoting the prevention of musculoskeletal disorders.
預防CARSAT的認可(29/06/2012)
CARSAT發布的預防認可,旨在實現一個系統,以改善負責解除厚板的員工的工作條件,並促進肌肉骨骼疾病的預防。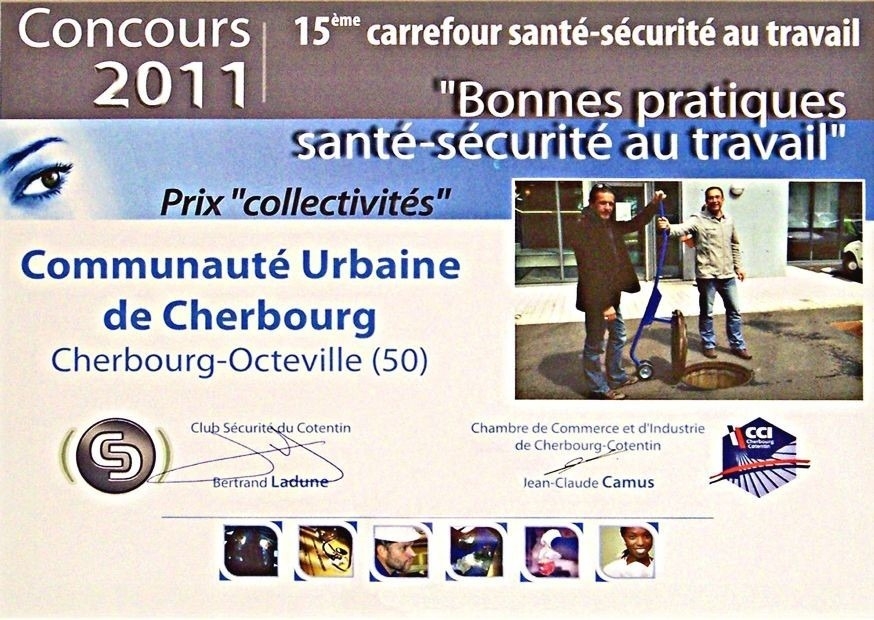 CHERBOURG CONTEST (04/10/2011)
Prize Cherbourg 2011, 15th Crossroads of Health and Safety at Work. "Good health and safety practises at work". Liftplaq® first prototype.
CHERBOURG比賽(04/10/2011)
2011年謝爾堡獎,第15屆健康與安全工作十字路口。 "良好的健康和安全做法"。 Liftplaq®的第一個原型。